Ecommerce Web Design Agency
Are you seeking a top-notch ecommerce web design agency? Look no further. Our skilled team specializes in creating captivating, user-friendly ecommerce websites. From seamless navigation to stunning visuals, we craft websites that drive conversions. Trust us to bring your online store to life and provide a delightful shopping experience. Let's boost your ecommerce success together!
Why Choose Our Ecommerce Web Design Services?
1.   Tailored Solutions: We understand every business is unique. Our designs suit your brand, products, and target audience.
2.   User-Centric Design: Our focus is creating designs that resonate with users, offering an intuitive and enjoyable shopping journey.
3.   Mobile Optimization: With a surge in mobile users, we ensure your ecommerce website looks and functions flawlessly on all devices.
4.   SEO Integration: We integrate SEO elements seamlessly into the design, improving your online store's chances of ranking higher on search engines.
5.   Scalability: As your business grows, your ecommerce website can grow with you. Our designs are built to be easily scalable to accommodate increased traffic and products.
6.   Conversion-Oriented: We prioritize creating a design that attracts visitors and turns them into customers, maximizing your sales and revenue.
7.   Technical Expertise: We know the latest technologies and trends in ecommerce web design, ensuring a modern and competitive website.
Our Ecommerce Web Design Process
1.   Consultation and Research: We begin by understanding your business, goals, and target audience. Extensive market research helps us tailor a design strategy that aligns with your objectives.
2.   Concept and Wireframing: Our expert designers create wireframes and design concepts based on the gathered insights. This stage sets the foundation for the overall look and structure of your ecommerce website.
3.   Design Prototyping: We craft interactive prototypes, allowing you to visualize the user experience and make necessary adjustments before finalizing the design.
4.   Development and Integration: Once the design is approved, our skilled developers bring it to life using the latest coding practices and ecommerce platforms, ensuring seamless functionality.
5.   Testing and Quality Assurance: Rigorous testing is conducted to ensure your ecommerce website is error-free, responsive, and functions optimally across various devices and browsers.
6.   Launch and Deployment: After your approval, we launch your ecommerce website, making it accessible to your target audience. We also provide support during this crucial phase.
7.   Post-launch Support and Maintenance: We don't just finish at the launch. We continuously support and maintain your ecommerce website to keep it secure, up-to-date, and performing optimally.
Key Features of Our Ecommerce Web Design
1.   Intuitive Navigation: We prioritize user experience, ensuring your customers can effortlessly navigate through products and categories, enhancing their satisfaction and encouraging more purchases.
2.   Engaging Product Display: Appealingly showcase your products with high-quality images, clear descriptions, and intuitive layouts that capture attention and drive conversions.
3.   Seamless Checkout Process: We optimize the checkout process, minimizing steps and creating a smooth transition from cart to completion, reducing cart abandonment rates and boosting sales.
4.   Secure Payment Gateways: Security is paramount. We integrate trusted and secure payment gateways, giving your customers confidence in making transactions on your ecommerce platform.
5.   Mobile Responsiveness: Your website will look exceptional and function seamlessly across various devices, providing an unforgettable shopping experience regardless of screen size.
6.   Search Functionality: Implementing an efficient search feature helps customers find what they want quickly, enhancing their overall experience and likelihood of purchasing.
7.   Integration with Inventory Management: We ensure seamless integration with inventory management systems, helping you keep track of stock levels and manage your online store efficiently.
8.   Social Media Integration: Connect with your audience on social platforms by integrating social media buttons, encouraging sharing, and increasing your brand's online visibility.
9.   SEO Optimization: We optimize your ecommerce website to help potential customers find you quickly and boost your online presence.
Customer-Centric Support and Training
1.   Dedicated Customer Support: We provide dedicated customer support, ensuring your queries and concerns are addressed promptly and you receive the assistance needed for a smooth ecommerce operation.
2.   Training and Guidance: Our team offers comprehensive training and guidance on managing your ecommerce website, empowering you to update products, manage orders, and handle your online store effectively.
Collaborative Approach
1.   Client Involvement: We value your input and involve you in every stage of the design process to create a website that truly represents your brand and vision
2.   Feedback Integration: We highly value your feedback and actively use it to improve the design, ensuring it aligns with your expectations and business objectives.
Affordable and Transparent Pricing
1.   Transparent Quotations: Our pricing is transparent, providing a clear breakdown of costs and ensuring no hidden surprises throughout the design and development process.
2.   Cost-Effective Solutions: We offer cost-effective solutions without compromising on quality, providing value for your investment and helping you achieve a high-quality ecommerce website within your budget.
Let's Elevate Your Ecommerce Business!
Partner with our ecommerce web design agency to unlock the potential of your online store. From expert design to exceptional support, we're committed to delivering a website that propels your ecommerce venture to new heights. Let's make your brand stand out in the competitive online market!
Ecommerce Trends and Future-Ready Design
Augmented Reality (AR) Integration

: Explore the possibility of integrating AR features that allow customers to try products virtually, enhancing their shopping experience and boosting purchase confidence.

Voice Commerce Optimization

: With the rise of virtual assistants, we optimize your website for voice search, ensuring your ecommerce store is accessible and appealing to voice-enabled devices.

Progressive Web Apps (PWAs)

: We design progressive web apps for your ecommerce store, offering an app-like experience on the web, improving load times, and increasing user engagement.

Sustainability and Eco-Friendly Design

: Embrace sustainability by incorporating eco-friendly designs, showcasing your commitment to environmental responsibility, and resonating with environmentally conscious customers.

Personalization and AI Integration

: Utilize AI algorithms to personalize user experience, recommending products based on user behavior and preferences, ultimately driving more conversions.
Your Path to Ecommerce Excellence
We're dedicated to providing exceptional ecommerce web design that aligns with current trends and prepares your business for the future. Together, let's create an ecommerce platform that meets and exceeds your expectations, helping your brand flourish in the dynamic online retail landscape. Your success is our mission!
Testimonials: Our Satisfied Clients Speak
Johnathan K. – CEO, TechEmpire Inc.

: "Working with this ecommerce web design agency was a game-changer for us. Their creativity and attention to detail resulted in a website that exceeded our expectations. The user experience is fantastic, and our sales have significantly increased. I highly recommend their services!"

Sophie M. – Owner, Chic Boutique

: "The ecommerce website they designed for us perfectly represents our brand. The design is modern, and the functionality is seamless. Their team was a pleasure to work with, always keeping us informed and involved throughout the process. A top-notch ecommerce web design agency!"

Michael T. – Marketing Director, FreshFoods

: "Choosing this agency for our ecommerce website design was one of our best decisions. They understood our brand vision and translated it into a visually stunning website. The results speak for themselves – increased traffic, improved user engagement, and ultimately higher conversions. Exceptional work!"
Stay Ahead with Ecommerce Insights and Tips
1.   Blogs and Articles: Explore our blog for the latest trends, tips, and updates in the ecommerce world. Stay updated to keep your online store ahead in the industry by making well-informed decisions.
2.   Exclusive Webinars: Join our webinars conducted by industry experts, covering various ecommerce topics from design strategies to marketing hacks. Gain valuable insights and enhance your ecommerce knowledge.
3.   Newsletter Subscription: Sign up for our newsletter and receive curated ecommerce updates directly in your inbox. Please stay connected with us and stay ahead in the fast-paced world of ecommerce.
Let's Build Your Ecommerce Success Story
Partner with our ecommerce web design agency, where your vision meets our expertise. Together, we'll craft an ecommerce website that amplifies your brand and drives remarkable growth. Join us in creating an ecommerce success story that stands the test of time!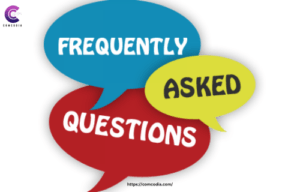 Frequently Asked Questions (FAQs) About Ecommerce Web Design
1.   Q: How long does it typically take to design an ecommerce website? A: The duration varies based on the complexity of the project. Generally, considering design, development, testing, and revisions, it can take a few weeks to a few months.
2.   Q: Can I update and manage my ecommerce website after it's built? A: Absolutely. We provide training and guidance on managing your website, updating products, processing orders, and more. You'll have the tools and knowledge to maintain your online store effectively.
3.   Q: What ecommerce platforms do you typically work with for website design? A: We have expertise in various ecommerce platforms, including Shopify, WooCommerce, Magento, and more. We'll recommend the most suitable platform based on your requirements and preferences.
4.   Q: Is SEO included in your ecommerce web design services? A: SEO optimization is a fundamental aspect of our ecommerce web design. We ensure your website is structured and designed to be search engine-friendly, maximizing its visibility online.
If you have any questions or need further clarification, don't hesitate to contact us. We're here to address all your inquiries and guide you through the ecommerce web design process.